Family Day is the fourteenth episode in Season 1 of The Fosters. It aired on February 3, 2014.
Summary
During a family visit, a miscommunication makes things awkward between Brandon and Callie. Rita (O'Donnell) informs Stef and Lena that Callie's plans for the future may not include them. But when a secret Callie shares with one of her housemates leads to tragedy, Callie just might reconsider her situation. Stef and Lena talk to Jude about moving forward with his adoption, and he must decide if he wants to be part of the Foster family, even if Callie does not. A gesture from Frank catches Stef and Lena off guard, and Lena attempts to convince Stef that it's time to make amends.
Synopsis
The episode starts with Jesus announcing he is working out and changing his eating habits a bit so that he can be at his top game for wrestling. Marianna is still suspended and worrying about the play and her new crush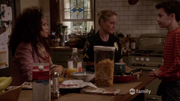 Chase. Lena and Stef tell Jude that they still want to adopt him whether or not Callie decides to be adopted. This probably puts Jude in a tough spot. Daphne is able to move into her new apartment as part of the independent living program, Callie finds a phone and attempts to use it before Rita catches her.Things start to heat up between Jesus and Emma. When Lexi sends him a selfie of herself he responds but accidentally sends them to Emma. Jude gets really frustrated when Jesus continually locks him out of their room for some "Jesus time"
Meanwhile while Lena is at the doctor she decides to talk about the possibility of getting pregnant. She takes some blood tests while there to see if this is still an option.She's nervous about telling Stef. Stef's dad tries to give them a new car as a gift but Stef does not accept it because he did not attend her wedding.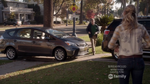 Family day finally arrives and the whole gang including Brandon come to see Callie. Jude is still upset with Callie about everything that happened. All of the girls debate whether Brandon or Jesus is hotter. Jesus is skipping lunch because of his wrestling class. Jude tells Callie he is going to be adopted with or without her. Rita questions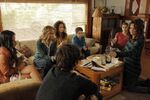 Stef and Lena about bringing Brandon, and then tells them that Callie applied for the independent living program. They seem crushed. Brandon confronts Callie about the text messages and she realizes Cole didn't throw the phone away.
Callie catches Cole using drugs of some sort and confronts him about texting Brandon. The drugs he has been using are hormones. We learn a little bit of Cole's history, which is actually quite sad. His parents kicked him out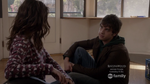 when they found out he wanted to be a boy. Cole apologizes to Callie for texting Brandon as he was "doing it for her own good".Brandon sneaks away to Daphne's apartment to see Callie. The girls let her have 15 minutes alone with him. He sings her a cute little love song.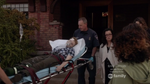 Cole is being taken to the hospital when the girls arrive home from the apartment. He had a seizure which is a side effect of the hormones and hit his head on the sink which caused him to be unconscious. All of the girls blame Callie because she was supposed to be his accountability partner since they are room mates. They all get upset at her for not truly being in the program. They tell her if she isn't taking it seriously to go home to her family who cares for her. After a conversation with Rita and Cole, Callie turns her phone in. Lena finds out her levels are good to get her pregnant.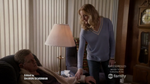 Stef finds her dad dead at his house when she goes to talk to him.
Cast
Main Cast

Absent

Guest Starring
Title Reference
The title is reference to it being family day in Callie's group home.
Source Reference
TBA
Featured Music
Main Article: Music Guide
Think I Said Too Much by Sugar & The Hi Lows (Daphne signs the papers for her new place.)
Old Friend by Sea Wolf (TBA)
Talk To Me by Genevieve (Stef & Lena catch Callie & brandon talking in the kitchen; They talk about Callie getting her own apartment after her time at Girls United.)
Mind Over Matter by SEA STARS (Cole tells Callie about the hormones he needs to keep taking & why he needs her phone.)
Outlaws by David Lambert (Brandon serenades Callie in the apartment.)
Someone, Sometime by Mindy Smith (Cole tells Callie about his parents).
Trivia
This episode's title and information were revealed by Jules Kovisars, a production manager working for The Fosters. She posted it via her Vine account.
This episode finished editing on December 3, 2013.
Gallery
Promo/Sneak peeks